Hello Glorious One.
Whatever divine whisper brought you here just know that this is a soft place to land.
I'm a writer, Mother Mary channel, mom, hiker, optimist, lover of nature and all things spiritual. My inner awakening came through trial by fire. Making the deep dive within began out of desperation but quickly became essential to my life.
Not long after in 1994, Mother came to me in a meditation and offered me the opportunity to channel Her. My whole Being said YES! I started small by channeling for friends. But as word spread I quickly expanded to offering Mother's presence to individuals, and larger groups.
After my son was born in 2008 I started taking my business online, so I could stay at home and share Mother's love with people all over the world. In 2015 Mother lead me to publish our first book together. It was time to expand Her message even more. We now have a vibrant community of amazing individuals from all over the world that I am honored and grateful to serve as I continue to grow in love and light.
Your growth, blossoming, inner tsunami, awakening are like manna to my soul. I'm devoted to being the best channel I can be, and that means being consistent with my own inner transformation.
Listen to the full story of how my life with Mother Mary began.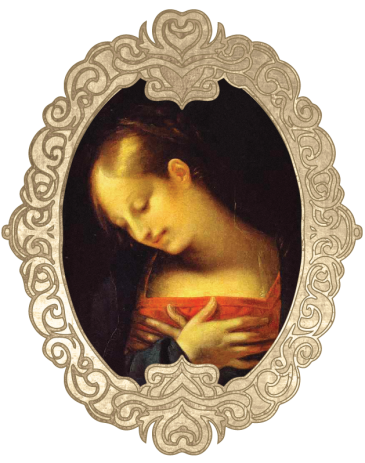 Mother Mary has served our world for thousands of years. Having completed and moved beyond the physical human experience, She transcends religion and ideology. As a pure and powerful aspect of Divine Mother, She loves and accepts us all unconditionally.
Building a relationship with Her will change your life. To know that you are held in Her love and that She cherishes you exactly as you are right now is true abundance.
Mother's presence as She flows through me is only a small portion of Her majesty. It's a bit like trying to put an ocean in a thimble. My channeling exists to serve as a bridge between you and Mother. Her teachings are wise, practical, and infinitely compassionate. If you're ready to start or continue the journey of falling in love with yourself, Mother knows just what you need.
Mother's community is made up of the most amazing people! I am constantly humbled by the depth of kindness, love, and support so freely given and received between you all. Your desire to dive deep and stay committed to your glory is a blessing to be a part of. Mother teaches that we are not broken, simply evolving. There is no better place to experience that in action than this community. Thank you for being you.
If you're new here and curious about ways you can experience Mother Mary's all encompassing love, we suggest you explore and watch Mother's videos to start your journey. Next, purchase our book, Mother Mary's Pathway to Love. After reading it you'll know if Mother's teachings resonate with your heart. I'm so glad you decided to join us. You are always welcome.