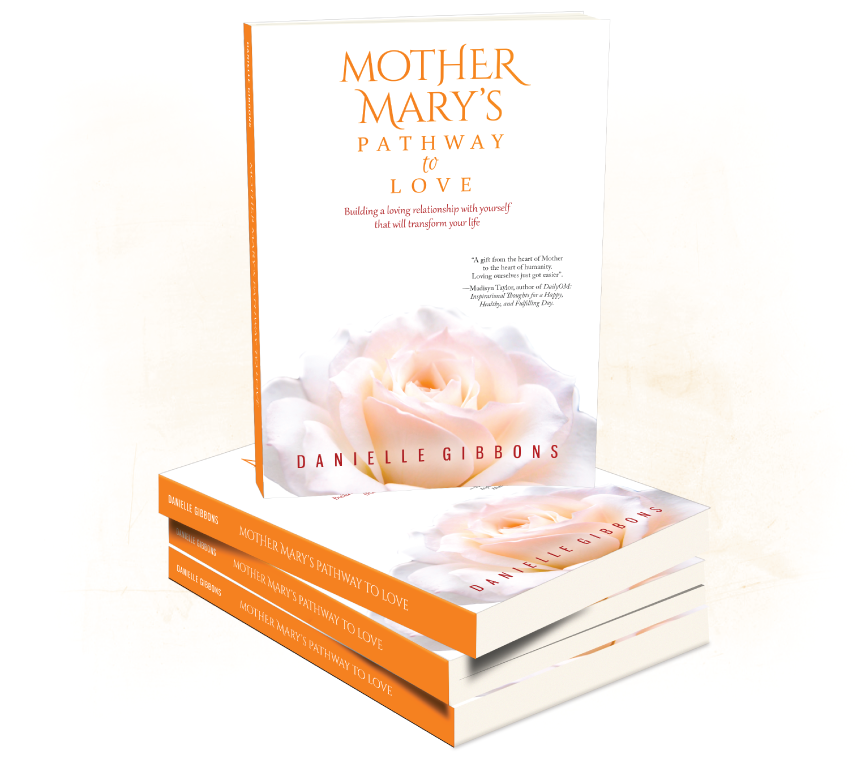 MOTHER MARY'S PATHWAY TO LOVE:
Building a loving relationship with yourself that will transform your life
"A gift from the heart of Mother to the heart of humanity. Loving ourselves just got easier." ~Madisyn Taylor
From the Best-selling author of Unmedicated. and DailyOM: Inspirational Thoughts for a Happy, Healthy, and Fulfilling Day
Are you ready to claim the love inside of you more fully so you can live a more authentic life and share your love with the world?
Because the truth is, you know your life is so much easier when it is aligned with love. We are connected to a wellspring of love that unites us to each other and is available to all of us at all times. But accessing that wellspring isn't always easy or clear.
Well now it is.
What if someone handed you a book and told you that you wouldn't just be reading about love, you would be living it? Mother Mary's Pathway to Love: How to Build a Loving Relationship With Yourself That will Transform Your Life is that book.
Mother Mary takes you deep inside the most important relationship you will ever experience, the one with yourself.
Her words are imbued with the power to create an interactive experience with you. She offers Her companionship while taking you on a journey of self-discovery. Each word supports your awakening by creating an inner awareness and experience as it unfolds.
You can feel the love pouring off the pages.
What this book will strengthen inside you:
Acceptance of yourself in the totality of all that you are.
Your foundation of trust in self that translates into a greater trust of life.
Consciously choosing love in all your endeavors.
The balance between accepting what is and creating a better life.
The joy of change because you are evolving, not broken.
The true faith of knowing that no matter what is going on in your life, you will be all right.
In Her 12 teachings, Mother Mary lays out a practical guide to follow so that love becomes the most important thing in every experience throughout the day. They illuminate the often-confusing path of conscious awakening to your mind, body, and spirit.
Mother offers a perspective rarely seen out in the world, that you are whole and complete as you are, whether it is your ego, your shadow, or your light.
At the heart of Her teachings is the revelation that there is nothing about you or any of us that requires changing. The only thing we need is continued awakening to ourselves as we are.
She offers you easy and effective ways to let go of your fantasy self and embrace your real self-using kindness, infinite wisdom, practical suggested actions, and meditations designed to awaken you to higher consciousness, a deeper love of self, life and the divine.
Praise for Mother Mary's Pathway to Love.
"The definitive guide for the spiritual seeker. This wisdom will transform your life!"
"Danielle Gibbons channeled book: Mother Mary's Pathway to Love is a masterpiece that is not only life-changing to read, but profoundly beautiful in story and depth of teaching. You will be transported to the feet of The Mother, the feminine, co-creative powerhouse of love, sacredness and beauty. Let Mary's words and energy gently guide you, as only she can do, on the path of healing and releasing what separates you from your truest Self. Mother Mary's Pathway to Love is an exquisitely written, inspirational master class and a must read for not only you, but anyone seeking to know and love themselves more authentically. This book is a treasure and highly recommended."
"From the dark night of the soul to miracles and faith, Mother Mary's Pathway to Love is a profound and accessible guide for transformation and provides a deep understanding of the joys and pains of being human."
"I am so very grateful for this book! I read it cover-to-cover, and then started over again, only slower. It feels like my heart is healing. The split between my connection with spirit and body is closing and more life force is flowing. What this book is doing for me is to bring the two together within my heart so I am holding both equally. As usual Mother takes us through the steps in the order that we need to take them. She makes it so clear. Like duh, of course. And what a treat to read about Danielle's life. I love it!!! I want to read it over and over."
"In this book, Mother Mary's deep wisdom and moving love is interspersed with stories and insights from the author's own soul journey of courageous recovery and heartfelt transformation held in the loving arms of the Divine Mother."